Our network of partnerships goes beyond the main technology partners
In addition to the world's leading hyperscale Cloud providers, Magic Beans also establishes partnerships with several other SI companies to build one network of experts in several knowledge domains like, Computer Vision, BigData and ML/AI.
Our deep understanding and level of certifications achieved from the main hyperscale Cloud providers allows us to deliver the best solutions for each business need, customized for each customer.

Amazon Web Services (AWS), a subsidiary of Amazon.com, offers a suite of cloud-computing services that makes up an on-demand computing platform. Magic Beans professionals are all certified in various AWS fields and have an extensive experience in several projects.
To distinguish the exemplary services provided and continuous growth, magic beans received from AWS the "APN Rising Star Partner of the Year" award in 2019, the Iberia "Consulting Partner of the Year" award in 2020 and the "AWS Migrations Partner of the Year Iberia" award in 2021.
The world's leading provider of enterprise open source solutions, Red Hat builds software that pushes the boundaries of technology. Using a community-powered approach, RedHat delivers high-performing Linux, containers, and Kubernetes technologies. Our team has the knowledge in these technologies to better support customers in their Cloud adoption and DevOps journey.
As a Cloud Expert, magic beans is working with Microsoft to deploy Azure projects using all the Cloud methodologies developed by magic beans. With our team of experts, we help customers implement their digital transformation agendas and reap the benefits of the Cloud.
Veeam is the Global Leader in Backup & Recovery that delivers Cloud Data Management. With their innovative solutions, they enable businesses to meet modern data demands, through data management automation and ensuring the Hyper-Availability of data, achieving the highest customer satisfaction scores in the industry.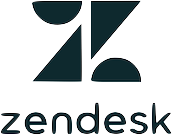 Zendesk is a service-first CRM company that builds software designed to improve customer relationships.

© Copyright - | magic beans | All Rights Reserved | Powered by: valkirias