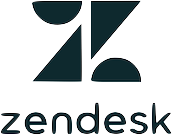 Zendesk provides several software solutions to help customers.
Complete customer service solution that's easy to use and scales with your business.
Service-first CRM company that builds software designed to improve customer relationships.
Sunshine™ is the foundation beneath Zendesk—built to help you create the best customer experiences.
MarketPlace -Find apps, themes, and everything you need in the Marketplace.
Magic Beans experienced team can help our customers with the best solution to implement Zendesk products and combine them with other cloud products always with the goal to find the best solution at a lower cost.

To learn more about how Magic Beans can help your business with Zendesk solutions, contact us at team@magicbeans.pt

© Copyright - | magic beans | All Rights Reserved | Powered by: valkirias