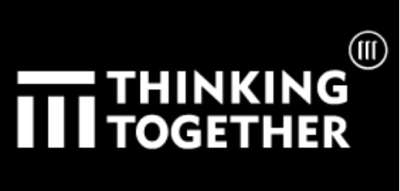 Thinking Together, part of the LVL Group, is a retailer for trade of footwear in specialized establishments that have warehouses and stores all over Portugal and Spain.
In 2022, Thinking Together, a retail trade of footwear in specialized establishments, faced a significant challenge. Their existing IT infrastructure, reliant on traditional on-premises servers, struggled to meet the demands of their rapidly expanding user base. Frequent service disruptions, scalability limitations, and escalating maintenance costs hindered the platform's ability to provide a seamless collaborative experience.
In pursuit of a robust solution, Thinking Together turned to Amazon Web Services (AWS), the industry-leading cloud computing platform known for its reliability and scalability. Recognizing the need for specialized expertise in cloud migration and optimization, Thinking Together engaged Magic Beans, a trusted AWS consulting partner with a strong track record of enabling businesses to harness AWS's full potential.
Solution: A "Lift and Shift" Transformation
Magic Beans embarked on a comprehensive assessment of Thinking Together's existing infrastructure. The initial phase of the solution involved a "lift and shift" approach, seamlessly migrating Thinking Together's platform to AWS. This strategic move ensured minimal disruption to ongoing collaboration while laying the foundation for further modernization.
Security considerations were paramount during the "lift and shift" phase:
Data Encryption: All data in transit and at rest was encrypted using industry-standard protocols, safeguarding sensitive information from unauthorized access.
Network Security: A robust network architecture was designed, incorporating Virtual Private Clouds (VPCs), security groups, and Network Access Control Lists (NACLs) to control traffic flow and enhance perimeter security.
Thinking Together
Thinking Together, part of the LVL Group, is a retailer for trade of footwear in specialized establishments that have warehouses and stores all over Portugal and Spain.
Identity and Access Management (IAM): Role-based access control was implemented, ensuring that only authorized personnel could access AWS resources and sensitive data.
Data Backup and Recovery: Regular backups and automated recovery mechanisms were established to protect against data loss and enable rapid restoration in case of any unforeseen events.
Modernization with Terraform and CI/CD
Following the successful "lift and shift" migration, Magic Beans initiated a modernization phase to build a resilient infrastructure. Key components of this phase included:
Infrastructure as Code (IaC) with Terraform: Magic Beans implemented Terraform, an IaC tool, to automate the provisioning and management of Thinking Together's cloud resources. This allowed for consistent and reproducible infrastructure deployments. Infrastructure changes were defined as code, enabling rapid, predictable, and error-free updates.
Scalability and Elasticity: The Terraform-based infrastructure was designed to automatically scale based on demand. This elasticity ensured that Thinking Together's platform could handle surges in user activity without manual intervention, maintaining a smooth user experience during peak usage.
Continuous Integration and Continuous Deployment (CI/CD): Magic Beans established a robust CI/CD pipeline that automated the testing, integration, and deployment of code changes. This streamlined the release process, enabling rapid feature deployment and minimizing the time between code changes and user availability.
Managed Services for Ongoing Excellence
Recognizing the need for ongoing excellence in cloud management, Thinking Together chose to enlist Magic Beans' Managed Services. This partnership ensured continuous optimization, security, and 24/7 support for Thinking Together's AWS environment. The Managed Services package included:
Performance Monitoring: Magic Beans actively monitored Thinking Together's AWS infrastructure to identify and address performance bottlenecks, ensuring optimal user experiences.
Security and Compliance: Rigorous security protocols and compliance checks were maintained to safeguard data and protect against emerging threats.
Cost Optimization: Magic Beans continuously analyzed usage patterns and recommended cost-saving measures, allowing Thinking Together to maximize their return on investment.
Technical Support: A dedicated support team was available round-the-clock to promptly address any issues, minimizing downtime and disruptions.
Scalability Planning: Magic Beans worked closely with Thinking Together to plan for future scalability needs, ensuring the platform could accommodate growth seamlessly
The partnership between Thinking Together, AWS, Magic Beans, and the incorporation of Managed Services, which included a "lift and shift" migration, modernization with Terraform and CI/CD, and ongoing cloud management, yielded remarkable results and benefits:
99.99% Uptime: Downtime became a thing of the past, significantly enhancing the reliability and accessibility of the Thinking Together collaborative platform.
Seamless Scalability: AWS's elastic scalability capabilities, coupled with expert planning, empowered Thinking Together to effortlessly accommodate surges in user activity and future growth.
Cost Efficiency: Cloud optimization measures, along with cost-saving recommendations, reduced infrastructure costs by 30%, allowing for prudent resource allocation and reinvestment in innovation.
Heightened Security: Robust security measures, compliance checks, and vigilant oversight ensured the safety and privacy of Thinking Together's data.
Accelerated Innovation: The CI/CD pipeline, supported by Managed Services, enabled rapid deployment of new collaborative features and enhancements, driving continuous innovation.
In summary, the strategic collaboration among Thinking Together, AWS, Magic Beans, and the integration of Managed Services not only resolved immediate infrastructure challenges but also positioned Thinking Together for sustainable expansion and innovation in a competitive collaborative platform landscape. This case study exemplifies the transformative potential of cloud technology, Infrastructure as Code, modern DevOps practices, and expert cloud management in shaping the success of modern digital enterprises.
As a result of the comprehensive modernization efforts, Thinking Together experienced a remarkable transformation not only in performance but also in cost efficiency. The integration of Terraform for Infrastructure as Code and the implementation of a robust CI/CD pipeline, coupled with the vigilant oversight of Magic Beans' Managed Services, led to a substantial reduction in infrastructure costs.
By optimizing resource allocation, embracing elasticity, and automating processes, Thinking Together achieved a significant 30% reduction in infrastructure expenses. This substantial cost-saving measure allowed them to reallocate resources strategically, invest in further innovation, and bolster their competitive edge in the collaborative platform landscape.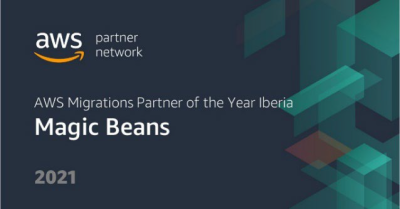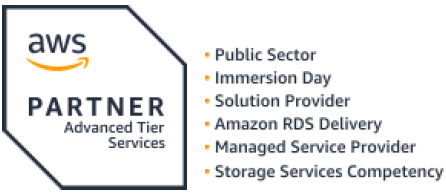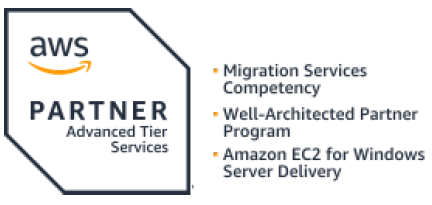 Cloud adoption goes beyond technical deployment. Magic Beans helps customers setting the cloud journey strategy, planning and implementation with the change management programs needed to support the business transformation. Magic Beans helps companies accelerate innovation and create more business impact with lower cost than ever before in a clear, governed and secure way.

© Copyright - | magic beans | All Rights Reserved | Powered by: valkirias